Secure Transfer Units
Staff are at their most vulnerable when they need to transfer small or large objects between a secure and non secure enviroment. KS Security offer a range of options to ensure transfers can be quick and easy without compromising security.

Choose from above, within or below the counter options together with wall or door mounted solutions available from stock for dispatch or incorporated into any KS Security installation.
Contact us today to discuss your transaction window requirements; your budget and your specific physical security needs.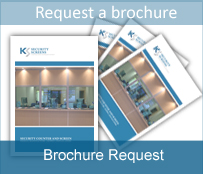 Should you wish to discuss your security requirements in more detail, please contact us with your enquiry.