KS Security are proud to have worked with Royal Mail Group Property for over twenty years supplying 'Callers Office' counter and screens to front of house and RLE hatches and security doors staff side.

From initial consultation and feasibility studies with nominated architect practices, through tender to completion KS Security has the product knowledge and expertise to help at every stage of the process.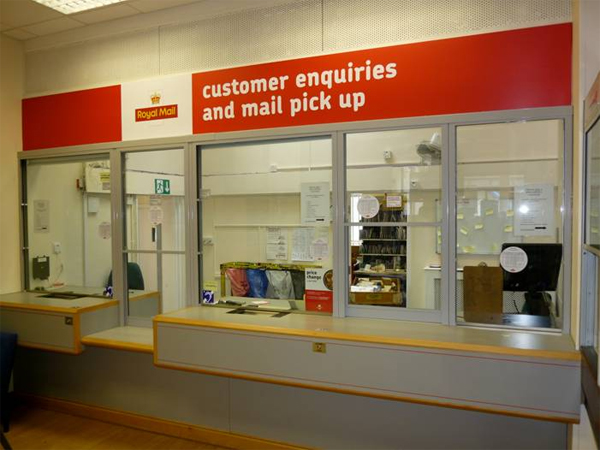 Listed below are some of the recent projects:-
Woking Delivery Office
Stevenage Delivery Office
Aberdeen Mail Centre
Dunmow Delivery Office
Ware Delivery Office
Braintree Delivery Office
Harrow Road Callers Office
Queensway Callers Office
Coventry
Teddington Delivery Office
Alton Delivery Office
Premier Park, NW10
Gravesend Delivery Office
Greenford Mail Centre
Thame Delivery Office
Crewe MLO
Askew Road
Contact us today to discuss your specific Royal Mail requirements.